Most online casinos have several types of blackjack. Some casinos even devote specific sections in the lobby that deal only with this popular card game. The names don't always reveal what the version is about but basically the differences lie in how many cards and hands that you can play with. The main object of getting 21 and not more will always remain in any blackjack game no matter where you will play it.
Blackjack Games Online
There is really no reason for playing blackjack anywhere else but online. The blackjack games online are so professionally developed that they feel real and come with unreal rewards. Since so many players are active playing online smart blackjack strategy will tell you that this is where you should be busy playing as well. Make sure to learn more about the different styles of blackjack so that you can pick the best version of the game.
Playing Blackjack with many Card Decks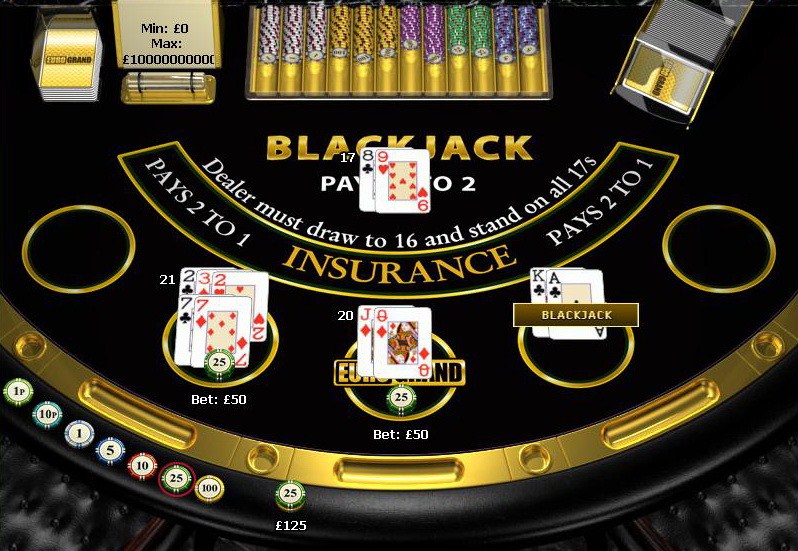 If you see a blackjack game called Spanish 21 or Pontoon this is most likely blackjack with many card decks. Playing blackjack with many card decks is fun but it comes with some difficulties if your blackjack strategy is to keep track of the cards. Card counting in games like these is pretty much impossible. However, this type of game if usually played without the tens and this gives the casino an advantage. But it comes with special bonuses that make it more lucrative to the players.
Playing blackjack with two hands
A fun way to play blackjack is to have two hands to combine cards from. In switch games the players can take the best cards of their two hands and make a super hand from them. This kind of blackjack usually plays with at least 6 decks of cards which is really a must when more hands are in the game.
Blackjack games with special bonuses and jackpots
There are blackjack games that come with special bonuses and rewards. If you manage to get a Blackjack you could win a special jackpot or prize. These games can work as any version available so it is important to check the specific rules before you start playing.
Blackjack games with different position of cards
In most versions of blackjack the dealer's cards will be one facing down and one facing up. This influences you moves since you can only guess what the dealer has on hand. There are versions of blackjack where all cards are face up. In these games it is much easier to make decisions but they usually have restrictions that make it harder to win. It is common that games with all cards facing up will come with the rule that players can't touch the cards.
There are many different versions of blackjack and it is important that you pick the one that suits your style of play the best.