What many players don't think is that slots games are completely dependent on the software that keeps them running. As a player you are mostly looking at the appearance of the games as they are being advertised in the lobby. There are a few major software producers that are known for their excellent slot machines. Simple slots strategy is to choose one of them but even so you need to be aware of possible problems with individual games and casinos.
Slots Software
The software behind the slots games looks different depending on many things. If you are playing directly online the game could have the same theme and layout as the one you would download but behind the scenes it works entirely differently. Instant browser versions of slots are usually fine but it should be understood that some casinos offer lower quality when you play directly online. Depending on the software producer you could be wiser to take those extra minutes and download the complete casino.
Quality of Graphics and Effects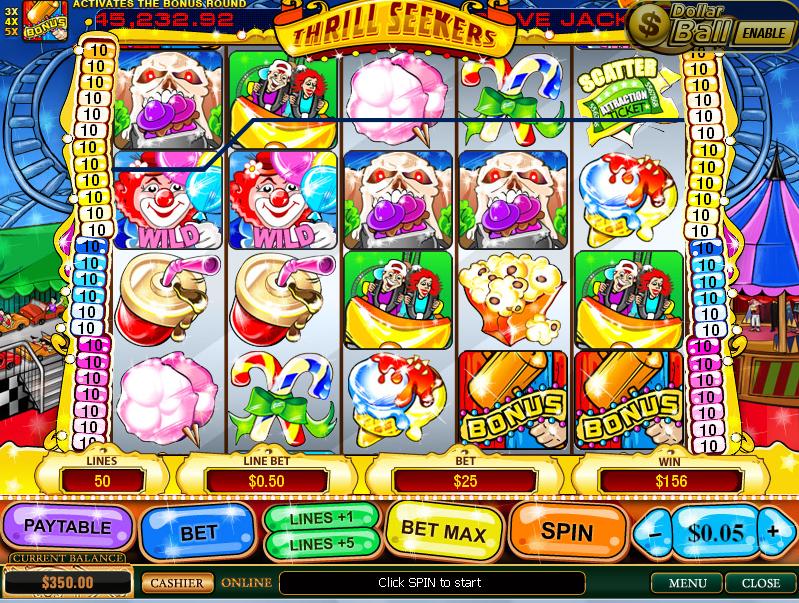 The quality of the slot is usually in line with the general level of the casino you are playing in. If you read a review that lets you know that a certain casino has wonderful graphics and effects in their games you will most likely enjoy these features also in the slots games. If you are new to the casino it is always a plus to find free versions of the slots. This is a great way to look closer at the animations and sound effects and then decide for yourself whether they are worth your while or not.
Possible breaks and cuts in Games
The worst thing that could happen when you are playing with real money on slots is a cut that results in all data being lost. Luckily most casino software deals with this scenario by giving you games that catch up where they were cut as soon as the connection is restored. This is so important that you should check it out before you join the casino. Cuts and breaks of connection is the reality of the Internet and you'd better be playing on slots that can handle it!
Updates and News
It is true that many players end up playing on the same slot machine forever but it is always good to make a change of game every now and then. Some slots software has more regular updates. These can be refreshments of already existing games or completely new themes. Again, playing with the big recognized brands is a safe choice but sometimes you might find it more exciting to go with a smaller slots developer to find the new pearls as they are introduced on the market.
Being aware of the influence of the software on your slots gaming is an important part of slots strategy. Choose your slots casino wisely knowing that their casino software will also affect your slots games.